In Dubai, Nigerians are treated like pop stars and I saw enough to reach that conclusion.
By JUDE EGBAS | PULSE
Kenneth Obiajulu, CEO of Nigeria's first digital agriculture platform, Farm Crowdy, recalls the moment the most powerful man in Dubai, Sheikh Mohammed bin Rashid Al Maktoum (who is the Vice President and Prime Minister of the United Arab Emirates, and ruler of the Emirate of Dubai), walked into his exhibition stand at the just concluded Global Business Forum (GBF) for Africa.
"I'm here at my stand and all of a sudden I get a notice that Sheikh Mohammed is on his way," Obiajulu says, still visibly excited from it all. "And then he comes around, stops at Farm Crowdy and then asks us to tell him what Farm Crowdy is all about. I don't think it has ever happened in the history of Dubai that he has had that interaction with a startup. And we spoke for, I think 36 secs. I will never forget. 36 secs.
Startup chiefs partnering with Dubai (Dubai chamber).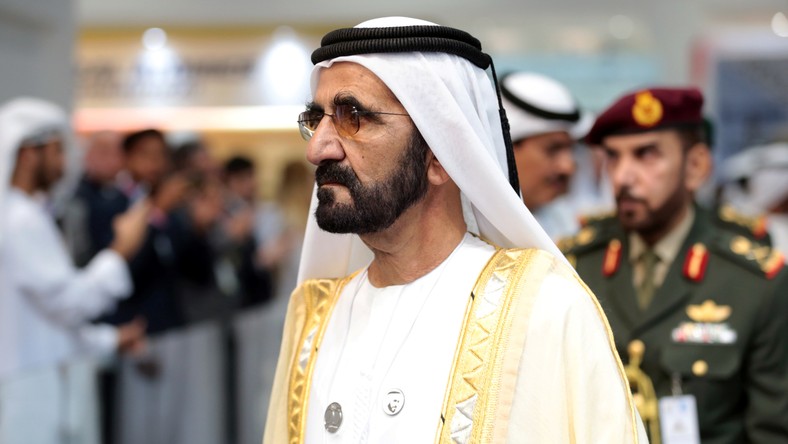 "And 36 secs was what it took for me to have over 120 requests on LinkedIn and over 40 requests for investor meetings. Yesterday till today.
"Sheikh just said 'good work, we are happy to see you.' The fact that I could stand with him and what he represents …imagine if he actually spoke to me for 10mins. I mean, I'd probably pass out first!! I'd probably have about 1 million requests on LinkedIn right now. You don't need to do much. The body language of the people here, the level of support, goes a long way," he adds.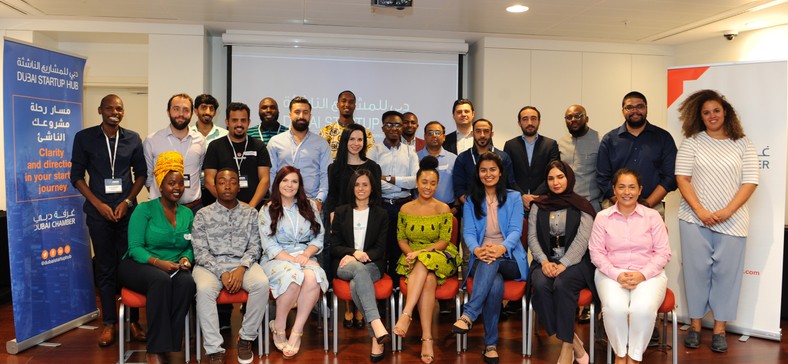 Treated like a pop star
When I first arrived my hotel in Dubai ahead of the GBF, the receptionist, a debonair gentleman who spoke fluent English, was so nice to me after I identified myself as Nigerian. "Oh, Nigeria?! Great country, beautiful people!!"he said, before throwing himself at me for what will turn out to be the most intense bear hug I've ever received.
At the GBF, I had a couple of foreign investors walk up to me and express their admiration for Nigeria and its people. "Oh, Nigeria, rich country enh. We'll like to come to Lagos for business," I was told on more than one occasion by excited foreign nationals who couldn't wait to pose for selfies with me.
Covering the GBF for Pulse in Dubai
My hosts who ranged from Indians, Jordanians, Iranians and Lebanese also couldn't wait to tell me of how much they consume Nigerian music and its culture, pointing me to their playlists which heavily featured songs from Wizkid, Davido, Rema, Burna Boy, Mr Eazi and Tekno. I was even taken to an eatery where the DJ blasted Nigerian music from a large screen, for effect.
"We like the energy from every Nigerian we've met. We like Nigeria," they would tell me over lunch or dinner at Chinese and Emirati restaurants or on rain swept sidewalks in a city of towering architectural masterpieces, beautiful landscaped roads, state of the art cars and amazing flyovers.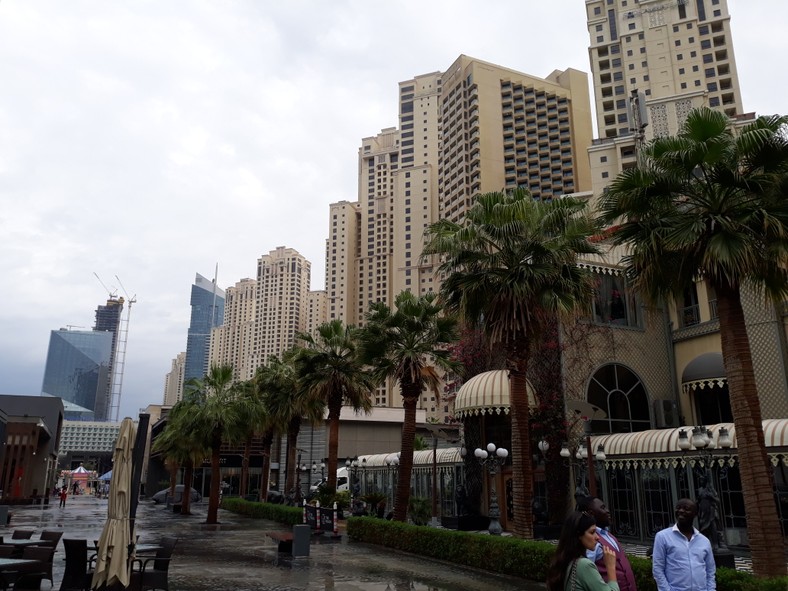 The Indian among them tells me she actually identifies as Nigerian. And when she finished one sentence with "no wahala," I couldn't even argue.
Hamad-Buamim of Dubai Chamber (Dubai Chamber)
Nadya Kamalli, CEO of Dubai Customs and Natalia Sycheva of the Dubai startup hub couldn't wait to tell me of the "enormous potential" in Nigeria and how the UAE cannot afford to ignore the Nigerian market because of its "huge potential and population."
Hamad Buamim, Chairman of the Dubai Chamber tells me that "Nigeria is a very important and critical market for Dubai", while praying that we someday manage to fix our leadership and get it right.
Oil money
On the drive back to the airport, my chauffeur is a tall Egyptian who is as soft spoken as they often come in Dubai. "You are Nigerian? Very rich country. You have oil money," he says excitedly, and then goes on to tell me of how the Egyptian football team always gets one over my country on the pitch. "We always beat you in football even though you are bigger," he says, genuinely amused by it all.
The Nigerian Ambassador to the UAE, Mohammed Dansata Rimi, tells me that Nigerians are loved here because they are well behaved and industrious.
A rain swept street in Dubai (Pulse)
According to Obiajulu, Dubai and the UAE are genuinely interested in helping Nigerian or African startups.
"In my interactions with my mentor (a Dubai native), we thrashed our model, built from scratch and we looked at what it will take for us to be able to expand what we do and it's not just about singing the praises of Dubai, it's about an economy that is deliberate about excellence. It's about part of a country that is deliberate about seeing how they can actually get our businesses to work.
"I remember when I reached out to Natalia and Kimberly on data on the import for sesame, ginger and hibiscus which are core produce from Nigeria and I saw the data dashboard. It helped to narrow…in fact they gave me the data from 2016, 2017 and 2018 to make a decision. 'These are the other countries that have imported and re-exported these commodities out of Dubai. 'Make a decision on what you feel you want to focus on', they told me," Obiajulu says.
Dubai has beautiful architecture (Pulse)
As my plane took to the skies out of Dubai, I cast one last glance at a beautiful landscape below–one where my people do really feel welcome and where I had been fed fat by my hosts, and managed a broad smile–one the beautiful air hostess mistook for hers. It is little wonder that Dubai has become a top draw for Nigerians who want a holiday or for portfolio businessmen from across the globe.
'Scaling up Africa' was the theme of the GBF in Dubai and it sounds just about right. We may have numerous problems back home, but we are genuinely adored in Dubai.
And I've got my expanded waistline to prove it.
This article was published by the author on 11/22/2019

Read from source PULSE